I haven't managed to take any photos of Riley and Summer together yet this month so I thought I'd use some that we'd taken on our holiday a couple of weeks ago. They had such a lovely time playing in the sand together and riding on the massive inflatable crocodile that Daddy bought for himself them, it makes me so happy to see them getting on so well.
I've been watching them together a lot this past few weeks and I'm starting to see how their relationship is going to go, at the moment it seems that Summer takes great pleasure in winding Riley up, she's always tapping him to get his attention when he's watching tv or trying to feed him his dinner, Summer finds this hilarious but Riley isn't always amused.
Summer always likes to be on the go and playing while Riley likes to chill out and watch tv sometimes and those are the times that she enjoys winding him up the most. He does get annoyed with her but as soon as he sees the giant, cheeky smile on Summer's face he can never stay mad at her and he knows that she only does it because she wants to play with him.
Their favourite game to play at the moment is chasing, they crawl round the living room chasing each other and laughing hysterically. There's nothing better for me than the sound of that laughter, it's the whole reason I wanted more than one child and I hope to hear it, even when they're adults as often as I can for the rest of my life.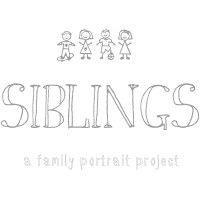 XXX