I haven't joined in with the Me & Mine linky for ages, infact blogging in general has taken a bit of a back seat lately as this last month we've moved house and it has been totally overwhelming.
We've been in the house just over a month now and things are beginning to settle down which means I can finally get my blogging schedule back on track and I thought it would be nice to start with a family photo.
This photo was taken on our recent holiday to Filey, it's somewhere we go every year and a place that holds many special memories for my husband who has been holidaying there since he was a baby and also for us as a family.
Last year when we were in Filey we took a family photo on the same bench and we thought it would be a fun little tradition to take the same photo every year to see how we've all changed, here are the two photos together, as you can see me and Ian look very much the same but the difference in the children is huge, they look so grown up.
I wonder what we'll all look like on the photo next year.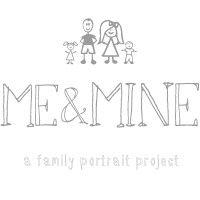 XXX